Welcome
Sigma Nu Epsilon Eta Chapter
The University of Tennessee
Knoxville

Welcome to the Epsilon Eta chapter of Sigma Nu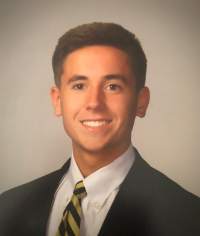 This website has been developed as a common ground for different audiences to stay in touch with the many events, activities, and accomplishments of the Epsilon Eta chapter of Sigma Nu Fraternity. Epsilon Eta is entering our twelfth year of living in the only new fraternity house on fraternity row and approaching the 100th year anniversary of our founding at the University of Tennessee. However, the physical attributes of our chapter do not define our true spirit. Sigma Nu was founded as a fraternity that believes in a strong brotherhood with unity around the principles of Love, Honor, and Truth and against hazing. The brothers of the Epsilon Eta chapter at the University of Tennessee believe strongly in these founding principles and strive to live lives that exemplify these values.
The chapter currently has brothers involved in numerous organizations on campus, including leadership roles as Ignite Team Leaders, Air Force/Army ROTC, Student Alumni Associates, Student Government Association Representatives, Orientation Leaders, RAs, and Ambassadors on campus. Each year the chapter actively participants in a full calendar of social events including date parties, Homecoming, Philanthropy week, and numerous sorority philanthropy events.
Epsilon Eta has almost 2,000 initiates since the chapter was chartered in 1921. Especially as we approach our 100th year anniversary of joining the UT campus in 1921, the chapter enjoys hearing from many of its alumni and several hundred contributed nearly one million dollars toward the construction of our new chapter house. Alumni and friends are encouraged to contribute information to the developing history section of this website. A list of all former commanders and most of our chapter composites is currently available on our website.
As your newly elected Eminent Commander, I want to humbly express my gratitude to my fellow brothers who elected me to this position. I am excited to help continue the tradition and value that Epsilon Eta brings to the University of Tennessee.
"Epsilon Eta will operate as a chapter of excellence, built on a cohesive brotherhood committed to Love, Honor, and Truth."
This is the new vision statement that will help shape the culture of the chapter over the next two semesters. Brotherhood and service are two key aspects of this elected executive team's term. Expressed leadership, dedication, and community service sum up the strategies and goals that will help propel the brothers of Epsilon Eta into loving, honorable, and truth-seeking men.
We hope that members of the University of Tennessee's Class of 2025 will find information on this website that will be helpful as they consider joining the Greek system at the University of Tennessee. Parents of the Class of 2025 are encouraged to review the website as well.
We look forward to hearing from you!
Fraternally,
Jack Shelton EH #1850