Sigma Nu's 2019-2020
Sigma Nu wins Big Orange Give Second Year In A Row
Each November, the UT Foundation conducts Big Orange Give. UT raised $2.555 million in one day. As part of the Big Orange Give 2019, UT conducts The Greek Challenge. The Greek Challenge is sponsored by Ron and Don Frieson (Kappa Alpha Psi). All Greek organizations compete against each other in two categories: Large Chapter (100 members or members) and Small Chapter (less then 100 members). There were two competitions this year and $2,500 was awarded to the winner in each – the chapter with the most donors and the chapter who raised money. Sigma Nu won the competition for the second year in a row with 308 donations and raised $9,087. By winning both categories the Chapter won an additional $5,000.

Sigma Nu and Sigma Kappa Sorority Finish Third in Homecoming 2019
Sigma Nu and Sigma Kappa joined forces to finish Third in Homecoming 2019. The two Greek organizations entered the following events: Three on Three basketball, Small Float, Large Banner, Smokey's Howl, Chalk Ped Walkway, Anything Goes, Torch Pursuit, Lawn Decorating and The Tower of Cans. The organizations finished first the Three on Three basketball and Tower of Cans. In the Tower of Cans competition, the groups donated 7,721 lbs of food and the height of the tower was 13 feet, 1 inch. They finished fourth in Smokey's Howl, Lawn Display and the Torch Pursuit.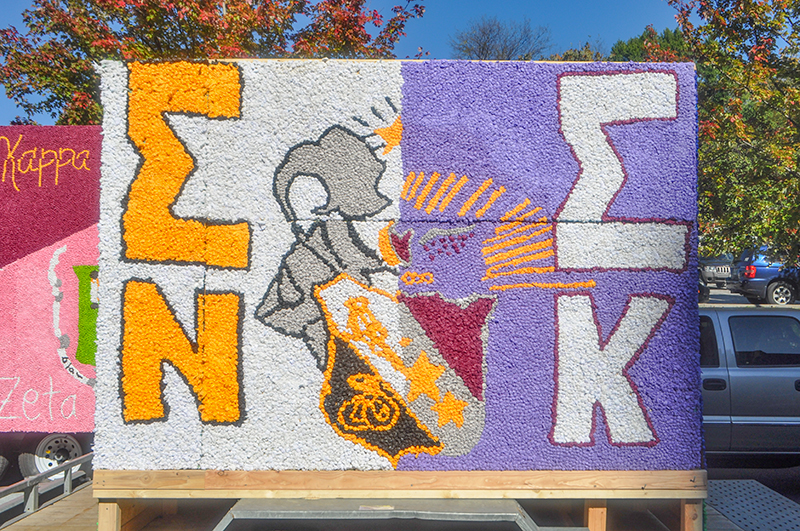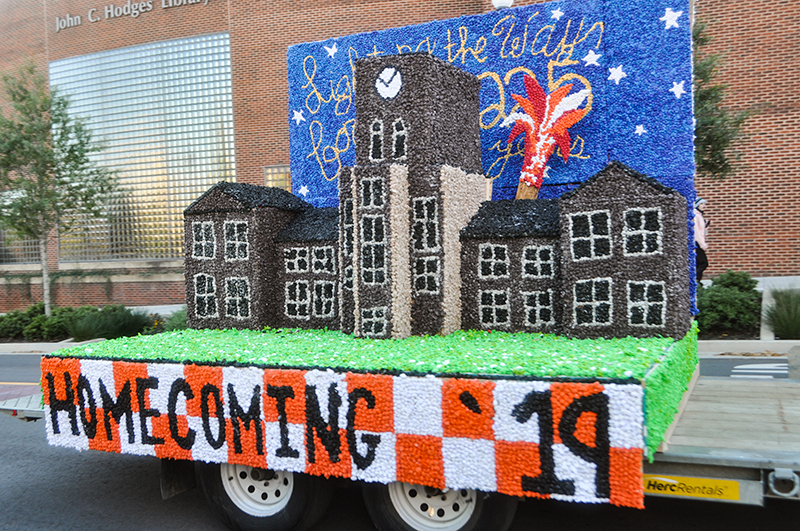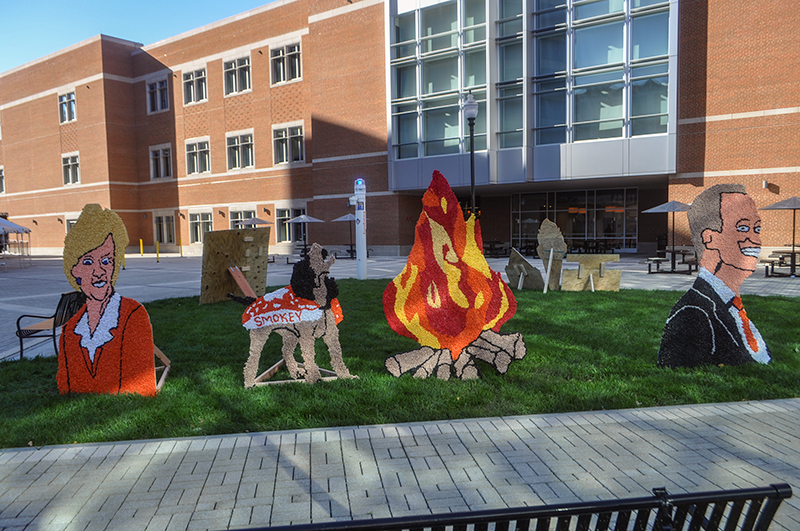 Tindall/Curtis Alumni Scholarships Presented
The alumni of the Epsilon Eta Chapter have awarded $42,000 in scholarships to 14 chapter members over the past four years. The efforts of Don Fancher (EH #708) and John Shoemaker (EH #708) are appreciated in having the vision to start this scholarship. The Dan Tindall (EH #1525)/Steve Curtis (EH #727) honors two brothers who have passed away.

This year's winners are ---

Michael Brown is a junior in Business Analytics from Timonium, Maryland. He served as the Chapter Marshall for the past year.

Will Hensley is senior from Alpharetta, Georgia and majoring in Business Analytics. This year is as served as the Commander. In addition, Will participated in the Global Leaders Scholars program in the Haslam College of Business and studied in London, England spring semester of his sophomore year.

Jason McNeight is a senior from McDonough, Georgia. He is a Business Analytics and served the chapter as Alumni Contact. He is a member of the All Campus Events committee and served as the Vice President of IFC for Administration.

Chris Moriconi is a junior Nursing student from Lutherville, Maryland. This year he was the chapter LEAD chair.